January sales stand up for pub and restaurant groups
February 15, 2018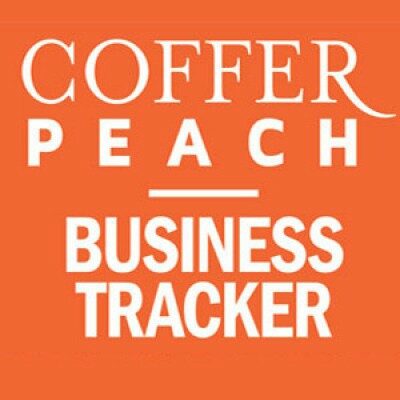 Britain's managed pub and restaurant chains saw collective like-for-like sales come out slightly ahead in January, despite the doom and gloom stories surrounding the eating-out market. Latest figures from the Coffer Peach Business Tracker, the sector's established sales barometer, showed a 0.6% increase on the same month last year.
While restaurant groups across the country collectively recorded flat trading – up 1.0% in London and down 0.3% outside the M25 – managed pub operators were ahead 1.0% nationally, driven mainly by drink-led businesses.
London traded better than the rest of Britain in January, with collective like-for-like sales ahead 1.6% compared to 0.4% outside the capital. Managed pubs in London were up 2.0%.
"A string of site closures announced by some of the sector's more high profile casual dining brands has done little to bolster confidence in the sector lately, but these latest figures suggest that overall the market remains relatively stable. People are continuing to go out to eat and drink," said Phil Tate, chief executive of CGA, the business insight consultancy that produces the Tracker, in partnership with Coffer Group and RSM.
"But that doesn't disguise the fact that the market is experiencing increasing cost pressures on a number of fronts and that competition is intense. Consumers have more choice than ever. Brands that may have over extended themselves are now feeling the pain," Tate added.
"Nonetheless, January is one of the quietest months of the year and also one usually most affected by weather, so we usually have to wait until later in the year to discover any real shifts in the market," he said.
"Notwithstanding an increasing number of disposals and receiverships occurring mainly in the restaurant sector, these Coffer Peach Tracker figures for January show a degree of resilience against trend especially in drinks-led businesses," said David Coffer, the Chairman of the Coffer Group. "As it is traditional for consumers to seek out such venues during a recessionary or challenging political and economic period, we feel that this trend will continue and that there will be further growth in the drinks-led sector and also a recovery in well-run, sophisticated restaurant brands.  It is interesting to note that the drink-led businesses which are comparatively more productive are those which are managed."
"Some would say 'an adjustment' in the restaurant sector was overdue following a lemming-like expansion programme from London to the provinces over the last five years or more.  We believe that lessons have been learnt and that possibly expansion will be comparatively slower but operators will be redirecting investment into quality products, service levels and value," Coffer added.
"There are still challenges to be dealt with especially property rates and the stabilising of employment from Brexit effected countries.  It still remains a difficult period for the food and beverage sector but the outlook still remains optimistic and positive," he said.
Paul Newman, head of leisure and hospitality at RSM, added: "With dry January now a seemingly increasing trend, the latest numbers for wet-led operators, particularly in London, will be viewed with cautious optimism. On the other hand, the New Year for the eating out sector has heralded the announcement of a hefty number of site closures. Flat trading amid fierce discounting will have done nothing to quell fears that there is more of the same to come."
Total sales growth among the 39 companies in the Tracker cohort was 3.7%, compared to January last year, reflecting the continuing if much more subdued effect of new openings. Underlying like-for-like growth for the sector was running at 1.1% for the 12 months to the end of January.
The Coffer Peach Tracker industry sales monitor for the UK pub and restaurant sector collects and analyses performance data from 39 operating groups, and is recognised as the established industry benchmark.
About Coffer Peach Business Tracker
CGA Peach collects sales figures directly 39 leading companies. Participants include Mitchells & Butlers (owner of Harvester, Toby, Miller & Carter, All Bar One etc), Pizza Hut, Whitbread (Beefeater, Brewers Fayre, Table Table), Pizza Express, The Restaurant Group (Frankie & Bennys, Chiquitos, Brunning & Price), Spirit Group (Chef & Brewer, Flaming Grill, Fayre & Square), Casual Dining Group (Café Rouge, Bella Italia, Las Iguanas), Stonegate (Slug & Lettuce, Yates', Walkabout), TGI Fridays, Marston's, Azzurri Restaurants (Zizzi, ASK), Wagamama, YO! Sushi, Prezzo, Novus (Tiger Tiger), Fuller's, Carluccio's, Young's, Living Ventures, Strada, Amber Taverns, Hall & Woodhouse, Gaucho, Giraffe, Loungers, Byron, New World Trading Co, Peach Pub Co, Le Bistrot Pierre, Laine Pub Co, All Star Lanes, Le Pain Quotidien, Fazenda, Liberation Group, Wadworth, Honest Burgers, The Snug Bar, Deltic and Downing LLP (investment partner of Antic London)
Coffer Peach Business Tracker is powered by Demographix