National Portrait Gallery to appoint new hospitality partners
July 6, 2022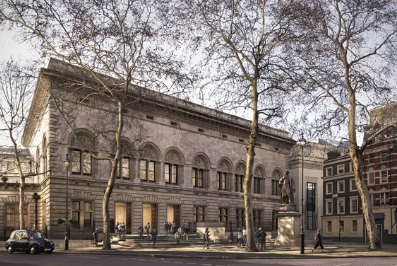 DCL is delighted to be working with the National Portrait Gallery on the appointment of new hospitality partners to deliver an inspirational F&B offering for the gallery's 2023 re-launch.
Founded in 1856, the National Portrait Gallery is one of London's leading museums, with an extensive collection of portraits of the people that have made and are making Britain what it is today, as well as critically acclaimed exhibitions including recent successes such as Vogue 100: A Century of Style, Cézanne Portraits, Gainsborough's Family Album and Only Human: Martin Parr.
The gallery is currently closed for a major refurbishment as part of the £35.5m Inspiring People project, which will provide an engaging, and comprehensive re-display of the National Portrait Gallery's permanent Collection, transforming the inside of the building to making the gallery more accessible and appealing to the public as well as restoring historic features.
On re-opening next year, it will have an enhanced F&B offering across two distinctive spaces with an ambition to become a destination for eating and drinking in its own right, offering a unique cultural experience and providing a range of high quality offers for those visiting the collection and high-profile exhibition programme, or attending a talk or lecture.