Duo of Openings delivered for Covent Garden's Acre House
October 15, 2023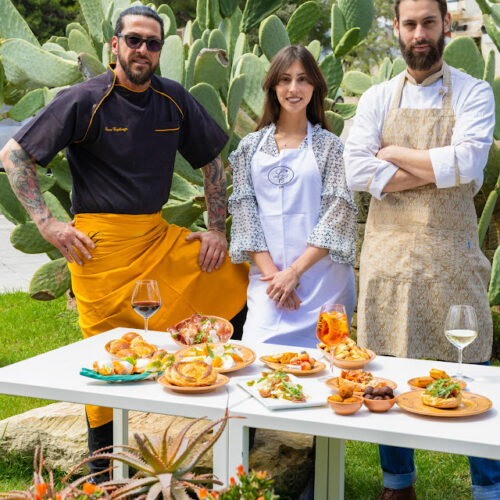 Acting on behalf of landlord Fordgate Group, DCL has secured a duo of exciting hospitality openings for Covent Garden's prestigious Acre House.
New Italian café and wine bar Capilungo will launch at 72 Long Acre in December, to be joined in early 2024 by the third site for Mediterranean eatery Olives N' Meze at 70 Long Acre.
Capilungo promises an Italian experience inspired by the cafés found along the winding streets of Puglia's picturesque city, Lecce. Café by day and wine bar by night, the offering will focus on quality ingredients and provenance, with a menu championing Lecce's hyper-local delicacies, from freshly baked 'pasticiotto' and 'rustico', burrata salads and cured meats, to Pugliese wines, aperitivo, and cocktails.
Founded by Lecce-born brother and sister duo Gianluca and Asia Capilungo, the new concept will be an entirely familial affair. Inspired by their uncle Luca Capilungo, who has run his own much-loved Lecce bakery since 1991, the pair sought to bring his passion for specialty Lecce cuisine to London. Uncle Luca, who began baking aged 14, is both the inspiration behind the brand and its head chef. Whilst Asia (ex-Soho House and The Cubbit House) and her partner Huzefa Sajawal (co-owner and executive chef of Fatt Pundit) will oversee the management of the venture, drinks expert Gianluca (former Bar Manager of Aqua Restaurant Group) will bring his mixology knowledge to the table, concentrating on aperitivo-style drinks and twists on classic cocktails.
Olives N' Meze's third site builds on the success of their Clapham and Soho venues.  The team behind the Mediterranean eateries, which offer a range of grilled meats, meze, salad boxes, wraps, and sides, are passionate about serving fresh, healthy and delicious food.