Prison-themed immersive experience Alcotraz heading back to London for biggest venue yet
September 28, 2022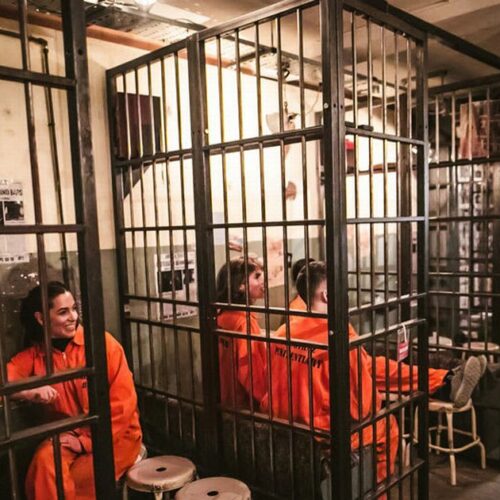 Prison-themed immersive experience Alcotraz, operated by Inventive Productions, is heading back to London for its biggest venue to date.
The site will open in November in the Rosewood Building in Hackney Road, east London.
The attraction will feature expanded storylines, three expansive cell blocks, 30 individual cells and seven secret rooms. Guests are tasked with smuggling liquor past the warden and getting it into the hands of some of Alcotraz's longest-serving inmates, who then transform the contraband liquor into cocktails.
Triple the size of its previous London home, the site will span 5,000 square foot and house up to 180 inmates at any time.
Sam Shearman, creator of Alcotraz and founder of Inventive Productions, said: "After five years of developing the Alcotraz brand and opening venues across the country, it feels incredible to put the focus back on London, the city where it all started, and launch a truly incredible flagship venue. This will be our biggest project yet and offers scope to expand our storylines and offer an ever-increasing unique experience to guests."
Alcotraz first opened in London in 2017 and has since expanded to Manchester, Liverpool and Brighton.
DCL represented the Landlord.