Revered Thai food maestro David Thompson picks Chinatown London for UK launch of Long Chim
July 6, 2022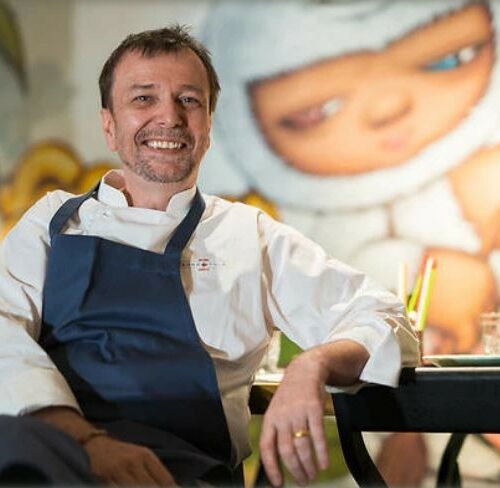 Veteran Australian chef David Thompson has announced his return to the London dining scene, selecting a unique Chinatown site for the launch of Long Chim, the Thai street food restaurant he opened in Perth in 2015.
Long Chim will launch at 9 Horse & Dolphin Yard, in a 3,230 sq ft restaurant unit accessed from Macclesfield Street via an atmospheric courtyard, with much desired external seating beneath a pagoda. 
Thompson is returning to London 10 years after the closure of Nahm, the ground-breaking  restaurant he operated from the chic Halkin Hotel in Belgravia for a decade, which was the first European Thai restaurant to win a Michelin star.  He is also known to have inspired a generation of non-Thai chefs in London who have themselves gone on to open their own successful restaurants in a category sometimes referred to as "Nu-Thai", including Som Saa, Smoking Goat, Kiln and Farang. Som Saa's founders, the chefs Andy Oliver and Mark Dobbie worked under Thompson at Nahm in London, and have regularly credited him for his role in their own development as chefs.
The launch is yet another UK debut for Chinatown London, which continues to provide its many visitors and its thriving community with more unique East Asian and regional Chinese dining choices.
Davis Coffer Lyons acted on behalf of Shaftesbury PLC to bring Long Chim to Horse & Dolphin Yard and is proud to advise on Chinatown.