Shaftesbury Capital announces opening of first European outpost of MealTime Malatang in Fitzrovia
June 26, 2023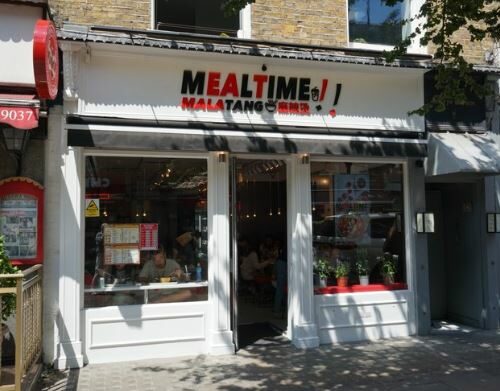 MealTime Malatang's 500 sq ft restaurant features a minimalist contemporary design providing 26 covers. A standalone counter allows customers to make their choice of fresh ingredients ready to be 'Malatanged', as a chef cooks the selection of meat, fish, vegetables, and herbs in a signature spicy broth.
Founded in 2018 in Shanghai, MealTime Malatang now has more than 50 restaurants in China. Malatang, the traditional Sichuan street food similar to hotpot, is a perfect lunchtime or evening choice for the Fitzrovia neighbourhood's vibrant mix of office workers, students and visitors.
Li, CEO at MealTime Malatang commented: "We are proud to be opening our first venture outside China in an area known for its global cuisine, and look forward to bringing our fresh and flavoursome food to this vibrant community in Central London."
Andrew Price, Executive Director at Shaftesbury Capital commented: "We are delighted to welcome MealTime Malatang in their first venture outside of China. Their fresh, flavoursome malatang will be a welcome casual dining option for all and is a fantastic edition to Fitzrovia's incredible line-up of global cuisine."
MealTime Malatang joins a strong line-up of F&B operators in Shaftesbury Capital's Fitzrovia neighbourhood. The area comprises Goodge Street, which combines a diverse East and Southeast Asian line-up with a thriving grab-and-go offer to cater for the growing number of students in the area, as well as Charlotte Street, which is home to some of London's most highly regarded chef-patron restaurants.