Stylish new entrant for Chelsea's Sloane Street – Azzurra by Aqua Group
November 1, 2023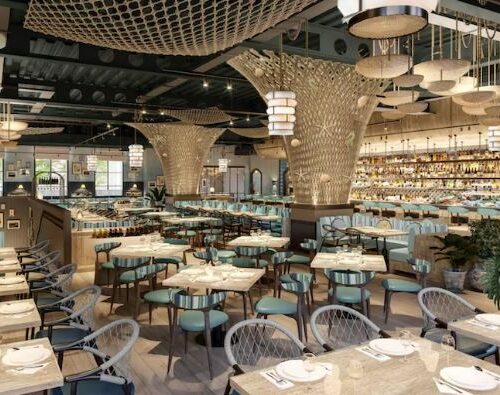 DCL acted on behalf of The Cadogan Estate to source a suitably stylish new restaurant for the Chelsea eating scene. But Azzurra is not a restaurant chasing Michelin stars; it combines Italian elegance and simplicity with the championing of British fishermen – offering a boat-to-table experience.
Azzurra is the latest project from renowned restaurateur David Yeo and his international restaurant group Aqua, which has high-end sites in Hong Kong, Miami and New York.
Tracey Mills says; "This is a fabulous addition to the Estate, which will prove to be a popular favourite for the discerning residents, as well as pulling from much further afield. It will form a key part of the ever-strengthening F&B scene in Chelsea, providing a quality day to night hospitality experience".