Leisure Investment Forecast for 2018
January 11, 2018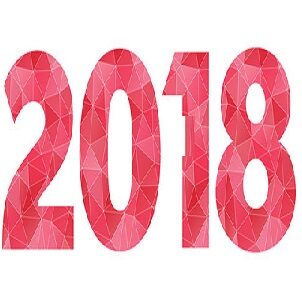 The leisure property sector could become one of the biggest beneficiaries of the UK property investment market in 2018 owing to the shortage of prime stock available in other commercial property sectors or mainstream asset classes like offices.
As an income-producing asset class, whether a pub, restaurant, bar, hotel or health and fitness centre, the attraction to investors continue to be the bond-type characteristics of the asset. Coffer Corporate Leisure predicts that investors will allocate bigger proportions of their portfolios to leisure, turning short, risky income into long, secure income due to the length of leisure leases compared to other commercial property types. However, uncertainty over margins together with skill shortages in the hospitality sector due to Brexit has already made buyers more cautious and could increase their sensitivity to price in 2018. 
An overarching trend for UK property investment in 2018 is that certain sectors of the property market will continue to be robust but there will be further yield divergence between prime and secondary stock. Leisure property echoes this movement as risk aversion translates into demand.
In terms of volume of deals, Coffer Corporate Leisure expects to see a smaller number of transactions in 2018 compared to 2017 as market conditions toughen and a smaller pool of property owners are considering selling assets. However there will be continued competition for long-term indexed investments, and alternatives and yields will further compress in the area.  After a record year of leisure investment market activity in 2017, Coffer Corporate Leisure predicts that although 2018 will be more challenging for operators. There will be strong pricing for the best assets. The sale and leaseback market in will remain a key theme, as well as further ground rent transactions due to increasingly low yields. Market stock will be driven by some sellers reducing exposure to UK investments over fears of political uncertainty.  Other investors will sell simply to take advantage of the strong growth in the market over the past few years. The firm has seen a significant yield shift over the past five years in the leisure sector generally
Domestic investors are likely to remain cautious owing to a preoccupation with UK political issues not least the fragility of the Conservative Government and the prospect of the uncertainty of a change at the next election. Market activity will continue to be dominated by the institutions for all but the very biggest London assets.  Leisure property in Central London and key cities will remain a safe-haven for capital preservation, and demand for prime, secure investments will be as keen as ever.
In the London market, key opportunities will continue to be driven by non-domestic investor demand. Coffer Corporate Leisure expects international investors to be less risk averse when investing in the regions but will remain active market players due to the weakening of sterling and strong returns and lower risk leisure offers against other asset classes and territories.
Any investment branded as core, prime, or secure will remain hotly sought-after, and the quirks of the UK leisure property lease mean that, in comparative terms, they will always look less risky than some other domains, regardless of local political issues such as Brexit.