Brunning & Price buys Putney Heath pub
December 23, 2019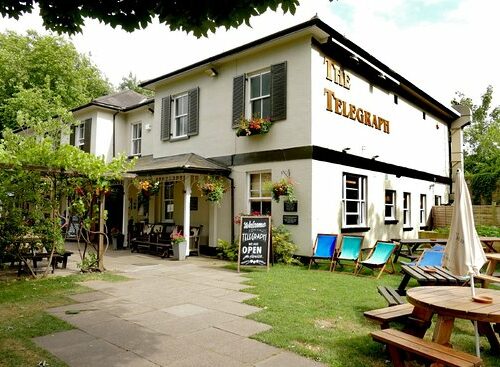 Brunning & Price, the gastro-pub brand owned by The Restaurant Group, has acquired The Telegraph in Putney Heath, south west London.
The pub is named after Admiralty Telegraph, which stood at the site during the Napoleonic Wars to convey messages between London and Portsmouth. The pub will undergo a refurbishment ahead of a planned opening in April.
According to Propel, Brunning & Price managing director Mary Willcock said the pub would feature "open fires, wooden floors, bookcases, decent old furniture, and lots of rugs and plants". The food menu will feature "hearty pub classics complemented by more exotic influences from around the world". Willcock said: "We think simple things done well are often the best and we want to create a friendly atmosphere in attractive surroundings. That, for us, is what being a good pub in the heart of its community is all about.''
Brunning & Price operates 72 pub restaurants. Last week the company reported turnover increased to £80.5m for the year ending 30 December 2018, from £72.5m the previous year. Pre-tax profit before exceptional items was up to £13.8m from £10.1m the year before. During the period the company opened six pubs, with all of them "performing well".