Former Leeds Brewery Owners Moss and Brothwell Grow their Estate in North London
August 26, 2020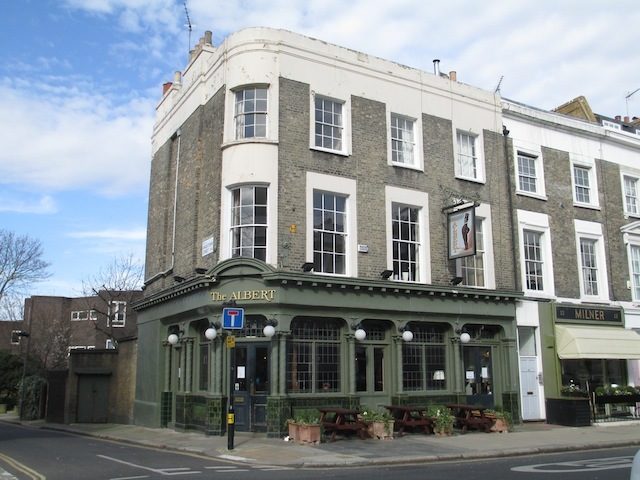 Leisure property advisers Davis Coffer Lyons has completed the leasehold sale of The Albert public house in Primrose Hill to Sam Moss and Michael Brothwell – the duo who founded Leeds Brewery in 2007. This is the second pub acquisition for the pair since selling their original pub business to Camerons Brewery in 2016. They acquired The Belrose Pub in Belsize Park, Hampstead in 2019.
The Albert is located on the northern side of Regents Park, on the corner of Princess Road and Kingstown Road and close to Chalk Farm and Camden. The deal includes the ground floor and basement of the property and beer garden. The new tenants have also been granted planning permission for a rear extension replacing the existing conservatory and are looking to complete renovation works to reopen the pub in the Autumn.
The Albert was sold to the new tenants by specialist leisure property advisers Davis Coffer Lyons (DCL) on behalf of the landlord, Mulberry One Capital. It was signed on a new 25-year lease. The Belrose, Moss and Brothwell's first pub was also sold by DCL in Autumn 2019 and after a full refurbishment re-opened as The Haverstock Tavern.
Connie Start, Associate Director, Davis Coffer Lyons, said, "The deal is very welcome news to local residents and supporters of The Albert, who have long been campaigning for the pub to reopen after a long period of closure since 2014. Therefore we are especially pleased that we have been able to secure this deal. We are convinced that the pub could not be in better hands for the future than with Sam and Michael."
The reopening of The Albert has also been supported by broadcaster and journalist Andrew Marr, who lives nearby and, responded: "In the darkest of times, over a pitch black horizon, come pinpricks of light. One day, back in the wonderful Albert with a pint and a scotch egg.
The sale of Moss and Brothwell's previous pub estate to Camerons Brewery included seven sites, although they continue to work closely with the new owner on the operation of the business.