Pub and restaurant chains see positive September sales trend
October 20, 2016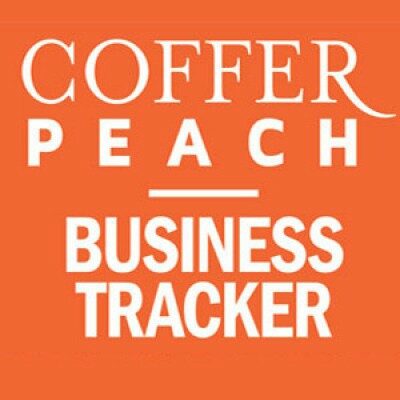 Consumer spending on eating and drinking out continues to hold up post-Brexit vote, with managed pub and restaurant groups reporting collective like-for-like sales up 1.8% in September against the same month last year, according to latest monthly figures from the Coffer Peach Business Tracker.
"It's the third month in a row following the EU referendum that that sector has recorded positive growth, suggesting that consumer confidence remains upbeat following a sluggish start to the year," said Peter Martin, vice president of CGA Peach, the business insight consultancy that produces the Tracker, in partnership with Coffer Group and RSM.
"Branded restaurant groups performed slightly better than managed pubs, with like-for-likes ahead 2.2%, against a 1.6% increase for the month for pub groups. This reverses the trend of July and August, which saw casual dining slightly down on 2015. However, the pub numbers can still be seen as good as the Rugby World Cup kicked off in mid-September last year, which helped boost the drinking out market.
"The good weather will have helped trade this September, but the underlying trend for the market as a whole has been upwards right across the summer, so operators can take some heart from the fact that the public doesn't appear to have cut back on going out despite the continuing longer-term economic uncertainty around Brexit," added Martin.
"Perhaps most encouraging news was that the uplift was not just driven by London and tourism. The September figures show a bigger increase outside the M25, where collective like-for-likes were up 2.2% against a 0.9% rise in the capital," he said.
Total sales for the month among the 34 companies in the Tracker cohort were up 5.0% on September 2015, reflecting new site openings over the past 12 months among Tracker participants.
The underlying annual sales trend shows sector like-for-likes running at 0.7% up for the 12 months to the end of September, broadly in line with the trend seen over the summer as a whole.
"The hospitality sector continues to show growth post Brexit. Like-for-like sales are broadly in line with the recently released inflation numbers. Hospitality is often a bellwether of confidence and these figures show the continued resilience of UK consumers. However, the news this week that inflation has hit the highest levels for two years, plus rising import and fuel costs, could well mean that we start to see a dip in consumer confidence levels and reduced spend on eating-out as cost increases start to get passed on to customers," said Mark Sheehan, managing director of Coffer Corporate Leisure.
"Despite plenty of doom-mongering predictions, the UK eating and drinking out market has remained remarkably resilient post-Brexit vote. Yet another month of like-for-like growth, and 5.0% total sector growth will no doubt leave operators, investors and landlords breathing a collective sigh of relief. While wider retail is suffering, we believe the leisure and hospitality sector will prosper as consumers continue to divert discretionary spending into more regular bar and restaurant experiences given how embedded they have become to the UK social calendar," added Paul Newman, head of leisure and hospitality at RSM UK.
The Coffer Peach Tracker industry sales monitor for the UK pub and restaurant sector collects and analyses monthly performance data from 34 operating groups, and is recognised as the established
industry benchmark. CGA Peach is part of CGA Strategy.