Pub and restaurants groups see sales growth slowing down
April 21, 2016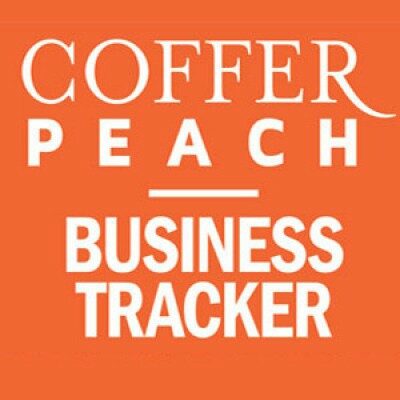 Britain's managed pub and restaurant operators are experiencing a sales slowdown at the start of 2016, latest figures from the Coffer Peach Business Tracker show. Collective like-for-like sales for March were up just 0.6% on the same month last year, and come on the back of zero growth in February.
"It's a generally flat market out there, and the March numbers will be particularly disappointing as they include Easter weekend trading, which fell in April last year. Although the weather over the four-day holiday depressed sales overall, Easter still normally provides a boost to the eating and drinking-out market, no matter how poor the weather," said Peter Martin, vice president of CGA Peach, the business insight consultancy that produces the Tracker, in partnership with Coffer Group, RSM and UBS.
"Sentiment in the market is that 2016 will be a tougher year than last. Optimism levels are still positive, but down on this time last year, and we are already seeing a cutback in site openings among a number of operators," Martin added. "It will be interesting to see if confidence among both consumers and operators picks up once the uncertainty surrounding the EU referendum is out of the way."
Restaurants chains performed marginally better than managed pub groups over the month, with collective like-for-likes up 1% against 0.4%. Regionally, like-for-likes grew 0.8% outside of London and 0.4% inside the M25, compared to March 2015 – a reversal of the trend seen in February when London performed better.
Total sales for the month among the 32 companies in the Tracker cohort were up 4.9% on 2015, reflecting the effect of new openings over the past year.
The underlying annual trend shows sector like-for-likes running at 1.3% up for the 12 months to the end of March, with little difference between London and the rest of the country.
David Coffer, chairman of the Coffer Group, said: "Operators have for some months now endeavoured to expand outside of the central London core to avoid spiralling high rents and prices being sought within the capital. This has increased rental values in provincial markets. The acceleration of many excellent brands into these regions has enhanced customer demand and trade, and this is reflected in the latest figures. In our opinion, this trend will continue as we see a far greater reluctance in the central London core to pay major premiums especially for licensed premises. We feel that there is a strong possibility that more opportunities will become available in all markets across the UK and particularly central London."
Adam Spencer, associate director at RSM, added: "Another month of sub-1% like-for-like growth figures will be giving investors in the UK eating and drinking out sector pause for thought. Couple this with the EU referendum vote, which is now only two months away, and we are expecting a notable slowdown in sector activity, with investment decisions being postponed until the outcome of the referendum is known."
Jarrod Castle, leisure analyst at UBS Investment Research, commented: "Like-for-like growth showed a continued soft trend. The 12-month moving LFL average inside the M25 ended at 1.2%, compared to 1.1% in both February and January, and outside it was also 1.2%."
The Coffer Peach Business Tracker industry sales monitor for the UK pub and restaurant sector collects and analyses monthly performance data from 32 operating groups, and is recognised as the established industry benchmark. CGA Peach is part of CGA Strategy.