School holiday boost for June pub and restaurant trading
July 20, 2016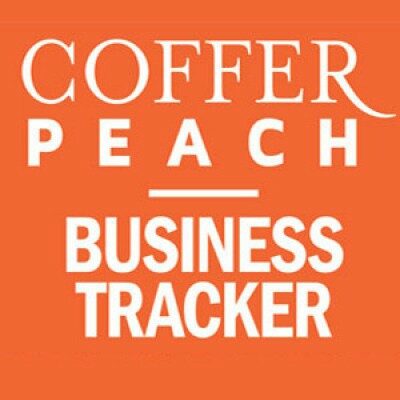 Britain's managed pub and restaurant groups saw collective like-for-like sales up 1.8% in June against the same month last year, boosted mainly by later school holidays, according to latest figures from the Coffer Peach Business Tracker.
Pub chains, which also benefitted from televising of the Euro 2016 football tournament, reported collective like-for-likes up 2.0% for the month, while restaurant groups were ahead 1.4%.
"The later school half-term break, which this year fell in June against May in 2015, was a big factor in the improved performance, having had a corresponding negative impact last month," said Peter Martin, vice president of CGA Peach, the business insight consultancy that produces the Tracker, in partnership with Coffer Group, RSM and UBS.
"The truth is that the eating and drinking out market remains sluggishly slow with underlying growth of only around 1% year on year," he added.  "The sales growth in June essentially all came in the first week, which enjoyed a double digit boost. Our weekly figures show that the rest of the month was generally negative, despite football being on TV.
"Pubs did benefit from the football, with drink-led pubs and bars, especially those outside of London, up 3.8% on last June, but that was generally evened out by a drop off in eating out. There is also some evidence that drink-led businesses have benefitted from the National Living Wage putting a few more pounds in the pockets of younger, blue collar workers, although that's not replicated across the market," Martin observed.
Regionally, London had a tougher month than the rest of Britain, reversing the situation in May. Like-for-like sales inside the M25 were up just 0.1% in June, against plus 2.5% outside.
Total sales for the month among the 33 companies in the Tracker cohort were up 5.7% on June 2015, reflecting the fact that groups are still opening new sites, especially outside of London.
"Despite some fluctuations from month to month, the market is showing only slow underlying growth reflecting both increased competition and more uncertain economic times. The annual trend shows sector like-for-likes were running at just 1.1% up for the 12 months to the end of June, with restaurant chains up 2.0%, pub groups ahead 0.5% and very little difference between London and the rest of the country" Martin added.
"As for the impact of the Brexit vote, July figures will give a clearer picture, but early indications from our weekly data suggest little difference either way, although that might be down to the weather."
Trevor Watson, executive director valuations at Davis Coffer Lyons, said: "The overall increase in total sales from the participating companies continues to show the extent to which corporates are winning trade from independents. The sample is showing a slight reduction in number of outlets, as operators continue to refine and improve their portfolios. We expect to see this trend accelerate as operators seek to maximise returns from their prime estate.
"The economic headwinds that were building in the early part of 2016 are likely to be with us for the rest of 2017, fuelled by Brexit economic uncertainty and international terrorism. The change in the value of sterling will help to sustain revenue figures in London, but will lead to increased cost pressures for all operators, some of which will probably be passed on through price increases. That could help support this index over the next few months."
Paul Newman, head of leisure and hospitality at RSM, added: "Positive like-for-like sector growth in June appears to be driven largely by the timing of school holidays. While there is no immediate cause for alarm, operators need to consider the timing and location of any new site openings with utmost care and be bold enough to exit underperforming sites.
"The ramifications from the Brexit vote may well affect short term consumer confidence. Operators will therefore be hoping that a change in the weather and an influx of holidaymakers from overseas taking advantage of their increased spending power will be enough to drive up demand over the rest of the summer."
Jarrod Castle, leisure analyst at UBS Investment Research, observed that June's like-for-like growth reversed the negative trend of May and April, but that the 12-month moving like-for-like average inside the M25 ended at just 1%, while outside it was 1.2%.
The Coffer Peach Tracker industry sales monitor for the UK pub and restaurant sector collects and analyses monthly performance data from 33 operating groups, and is recognised as the established industry benchmark. CGA Peach is part of CGA Strategy.