The Audley in Mayfair Let to Artfarm, led by Iwan and Manuela Wirth
November 16, 2020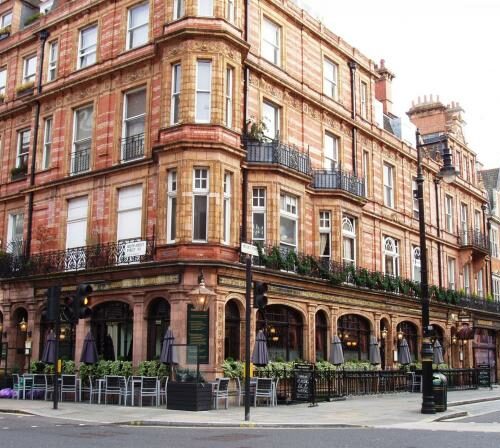 On behalf of landlord Grosvenor, Davis Coffer Lyons has let The Audley pub in Mayfair to Iwan and Manuela Wirth, two of the world's most powerful art dealers and owners of the hospitality company, Artfarm.
Although best known as the owners of the Hauser and Wirth galleries business, the Wirths are also reputable operators in the food and beverage sector. As part of their hospitality and development company, Artfarm, they are owners of the Fife Arms, The Sunday Times' Hotel of the Year 2019, which has a reputation as an exceptional pub and restaurant with rooms. The Wirth's passion for F&B is further demonstrated through its other assets, which include Roth Bar and Grill restaurant in Bruton Somerset, and Manuelas in LA.
The team has confirmed they will be working in partnership on the The Audley with the former Fortnum & Mason chief executive Ewan Venters – who became Chief Executive of Hauser & Wirth in September 2020. The Audley, on Mayfair's Mount Street was acquired on a new lease and the team has plans to renovate the Grade II-listed, five-storey building with a target for completion in Autumn 2022. Plans include the addition of a restaurant and rooms as well as the restoration of many of The Audley's original historic features lost due to bomb damage in World War II.
Jonathon Cornaby, chief financial officer at Artfarm, said: "We are delighted to be bringing this historic pub back to its former glory with Grosvenor and to make it the heart of the local community for years to come."