Three Cheers Clinches Eighth Site at The Bedford in Balham
June 1, 2017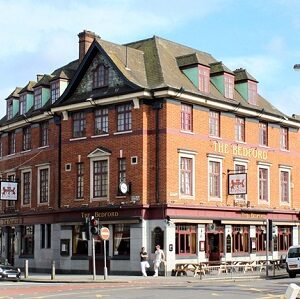 The Pubs team at leisure property specialist Davis Coffer Lyons has brokered a deal at The Bedford, the legendary live music and performance venue which has served as a springboard for early gigs by acts including The Clash and U2.
Three Cheers Pub Co has taken the lease of the 24,000 sq ft converted Victorian Hotel, marking its eighth site. The vendors were hospitality entrepreneurs Karl Harrison and Scott Illman.  The purchase price was £750,000 and a rent of £160,000 per annum for the 20 year lease.
The venue has also witnessed early performances by the likes of Ed Sheeran, The Staves, James Bay and many others, as well as providing a wonderful backdrop for performances by established artists including Pete Townshend, Crowded House, KT Tunstall and other superstars. The 30 year old Banana Cabaret has nourished acts including Michael McIntyre, The Mighty Boosh, Omid Djalil and recent America's Got Talent winer, Paul Zerdin.
Three Cheers intends to trade the site as it stands for the rest of the year before a full refurbishment to include the addition of accommodation and converting space to host weddings and events.
It has been three years since the last acquisition by Three Cheers – which was previously known as Renaissance Pubs. The business formed in 2003 by Tom Peake, Nick Fox and Mark Reynolds. The rest of the Three Cheers portfolio comprises The Abbeville, The Avalon and The Stonhouse in Clapham, The Bolingbroke and The Latchmere in Battersea, The Tommyfield in Kennington and The Rosendale in Dulwich.
Paul Tallentyre, Executive Director, Pubs and Bars at Davis Coffer Lyons, said: "The notoriety of The Bedford helped attract numerous interested parties who were also drawn by its substantial size, character, condition and excellent affluent London suburban location."
Harrison, who has owned The Bedford since 2004, said: "It's been a huge privilege and a responsibility to be part of The Bedford. We wanted the new owners to be people that understood pubs, had a connection to Balham and really grasped what The Bedford is about. Tom, Mark and Nick are the perfect fit and I'm delighted they will be taking The Bedford forward."
In November 2916, Coffer Corporate Leisure has advised TH Real Estate on the investment sale of the same property for a consideration of c.£7 million. The iconic public house was acquired by a UK institution, represented by Jones Lang LaSalle.