£60m refurbishment driving new signings and upsizes at Meadowhall
March 27, 2017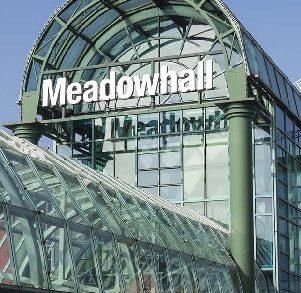 British Land, joint owner of Meadowhall, Yorkshire's premier shopping destination, has announced six new signings and upsizes totalling over 85,000 sq ft as the £60 million refurbishment moves into its next phase.
Primark is to extend its existing unit by 21,000 sq ft, creating a 95,500 sq ft flagship store. The increase in size is being facilitated by a move into the former BHS unit.
Sports Direct has leased the remainder of the former BHS unit increasing its presence to 44,000 sq ft. Works are already underway to create the larger stores for both brands, with the new regional flagships due to launch this autumn.
Family value homewares and household goods retailer, Wilko, will move into the 14,500 sq ft former Sports Direct store in early 2018.
Following the success of the Schuh store, a new 2,850 sq ft Schuh kids specialist store will be opening next door on Meadowhall's High Street. Launching in April, the store will take the brand's total presence to almost 9,000 sq ft.
Outdoor clothing retailer Timberland, is launching a new look 1,950 sq ft store on Meadowhall's High Street in April.
Second Cup is to open one of its first UK flagship coffee shops on Meadowhall's Arcade. The 1,560 sq ft café will open later this month as the brand's 'black label' site for the UK, featuring the company's latest interior design concept.
These signings coincide with the next stage of Meadowhall's refurbishment. After completion of The Arcade, work is shifting to Meadowhall's Gallery, High Street and Park Lane, where each mall will be given a different look and feel, using high quality materials, increasing natural light, and improving sightlines. The £60m refurbishment completes at the end of the year and is the most significant investment in the centre since it opened.
Commenting on the news, Richard Crowther, Asset Manager for British Land, said: "With the refurbishment gathering pace, more and more brands are seeking to locate their leading stores at Meadowhall. For many, this means expanding their existing presence, allowing them to stock their full product range and benefit from the placemaking activities British Land brings to all its retail centres.
"These signings are ahead of previous rents, complement the refurbishment and reaffirm Meadowhall's reputation as the leading shopping destination in the region. This is a very exciting time for the centre."
Tom Meager, Group Director of Property at Primark, added: "The chance to create a larger store at Meadowhall was one we could not miss. We will open our new store at Meadowhall just as British Land completes the bulk of its refurbishment, so the timing could not be better."
The latest signings and upsizes follow recent openings by Nespresso, Hawes & Curtis, T2, The Entertainer, Barburrito, Coffika, and Pret A Manger, along with new larger stores for JD Sports and Virgin Holidays.
CBRE, Smith Young and Davis Coffer Lyons acted for Meadowhall. Central Retail, Rawstron Johnson and BNP Paribas represented Primark, Sports Direct and Wilko respectively. Harper Dennis Hobbs and CBRE acted for schuh kids and Timberland. Space Retail acted for Second Cup.