Shaftesbury Welcomes Sweet Treats to Chinatown
May 23, 2019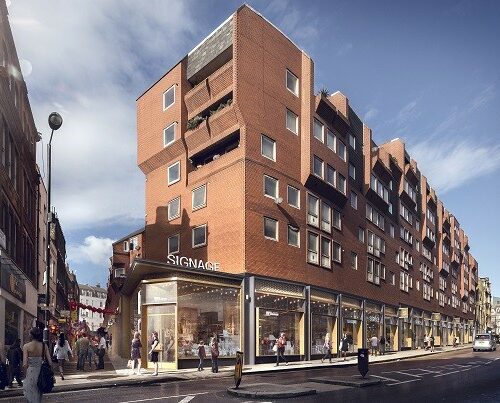 Chinatown London's Newport Court strengthens its position as the home of Asian desserts in London as two new occupants open their doors this Summer: Kova Patisserie and Taiyakiya. 
Davis Coffer Lyons' Development team advised landlord Shaftesbury on these two new openings, which reflect the growing trend for innovative dessert concepts across London and particularly from Asia, ensuring Chinatown London's ever-evolving offering stays in step with the East.
Kova Patisserie, a leading Japanese fusion patisserie, will offer patrons fine French patisseries with a Japanese twist. The brand embraces the Japanese tradition of incorporating and adapting elements from other cultures, whilst keeping its own unique identity.
Exquisite Japanese tea and fruit flavours are smoothly integrated into classic French patisserie using the finest ingredients. Recipes are expertly crafted to create the soft, dreamy textures that are so integral to Asian desserts whilst balancing the preferences of a more typically 'western' palate.
Jon and Ben, co-founders, are proud to use only the finest natural ingredients: "We use only the best quality ingredients, such as ceremonial grade matcha, to seamlessly combine Western and Eastern patisserie making, fit for modern palates regardless of nationality".
But Kova's expertise isn't just limited to patisserie – a wide selection of hand-picked, organic teas sourced from Japan, as well as quality coffee, will be the order of the day. Alongside their famed mille crepes, Kova will be creating exclusive treats just for their Chinatown London customers.
Their neighbours will be Taiyakiya, purveyors of the very dessert they're named after, as well as a whole host of other Japanese goodies.
Taiyaki are probably the most instantly-recognisable of all Japanese confections: fish-shaped cakes which imitate Tai (Japanese red seabream), stuffed with fillings from red bean paste to vanilla ice cream. Popular in Japan since the nineteenth century, they've recently made their way to Western shores and have been an unprecedented success. Taiyakiya literally translates as 'Taiyaki House'.
Taiyakiya's traditional taiyaki (with filling flavours such as matcha and black sesame) will be on sale alongside croissant taiyaki and taiyaki softserve. Taiyakiya has even shipped their taiyaki machine to Chinatown London from Japan to ensure it is the real taste of Japan that it brings to London's West End.
Emily Foo, co-founder, commented 'Taiyakiya is excited to offer Londoners authentic Japanese flavours, from the traditional flavours to the latest Harajuku trend'.
Nestling in amongst the rest of Newport Court's existing residents, these two new openings make the street a true cornucopia of dessert delights. With delicacies hailing from the Philippines, Japan, China, and Taiwan, the street is shaping up to be a mecca for sweet-toothed Londoners – not least because it's home to Mamasons Dirty Ice Cream, recent winner of the 'Best Sweet Treat' award at the 2019 Golden Chopstick Awards.
ENDS