Adventure Bar Buys Another Round in Covent Garden
December 3, 2015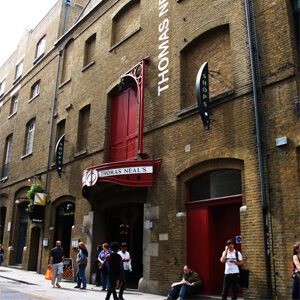 Adventure Bar, the London-based bar operator run by former employees of TGI Friday's and Be at One, has completed the acquisition of its fourth site through leisure property specialists Davis Coffer Lyons.
The company has taken an assignment of the lease at the former Clubhouse on Earlham Street, Covent Garden, at a passing rent of £114 per annum exclusive. The lease runs 25 years to 2023. The premises were acquired from the private vendor for a substantial premium. It will now undergo a substantial refit, and will open under its eponymous cocktail bar brand in 2016.
Funding for this deal was provided as part of a restructuring deal totalling at around £1million, by Challenger Bank OakNorth. The group, headed up by Tom Kidd, raised 90 per cent of the money for the acquisition from the bank and the rest via cashflow.
Adventure Bar already operates three sites including its flagship on nearby Bedford Street in Covent Garden, as well as Clapham High Street and Clapham Junction. Two years ago it launched BBQ restaurant brand Dub Jam in Covent Garden. The company will continue to seek new additions to its portfolio in Central London.
Jonathan Moradoff, Director at Davis Coffer Lyons, said, "Despite the enormous competition for sites in this prime Central London pitch, we are thrilled to have secured new premises for Adventure Bar's finely tuned format in Covent Garden."