Camino Swaps Blackfriars for New City Flagship
June 19, 2017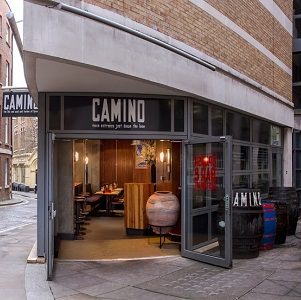 On behalf of Spanish bar and restaurant group, Camino, Davis Coffer Lyons has been instructed to sell its site in London Blackfriars after a four year tenure to allow the brand to relocate staff and equipment to a new flagship site in the City.
The Blackfriars site at 33 Blackfriars Lane, hosts Camino's brick-lined basement bar. It is held on a 25 year lease from October 2012, at a passing rent of £115,000 per annum exclusive and is arranged over 6,468 sq ft with an outside area.
Connie Start, Associate Director, Davis Coffer Lyons, said: "is now in legals with a major new City site and thus have made the difficult decision to relocate from the existing Blackfriars branch. This has been a very popular site for them, but it's a positive move which will allow the team to put more investment into their new location as well as target new sites elsewhere in the Capital."
Last year, Camino reported LFL trading was up almost 20%. It currently occupies three additional sites – restaurants in King's Cross, Monument and Bankside. The King's Cross site hosts Camino's sherry and tapas concept, Bar Pepito.