Chelsea, London's newest foodie hub, announces several openings
July 25, 2019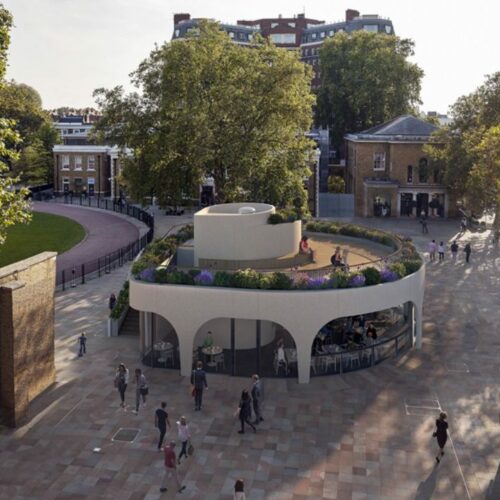 From the opening of architecturally ground-breaking Duke of York Restaurant, to the restoration of historic pub The Cadogan Arms and the first Costes Hotel outside of Paris (launching in 2020 on Sloane Square), Chelsea is experiencing a dining renaissance.
The Cadogan Arms will be reopening later in 2019, with further details to be announced shortly on an exciting collaboration. The Cadogan Arms was built in 1838, shortly after the King's Road became a public thoroughfare (prior to this it was a private road used by King Charles II to travel between Palaces in Westminster and Hampton Court).
Elsewhere in the neighbourhood, VARDO will open this autumn – the first West London dining destination from restaurateurs Caravan, renowned for their relaxed, all day dining concepts. The 3,700 sq ft restaurant will be housed within the architecturally award-winning building at Duke of York Square, opposite the Saatchi Gallery. The circular three-storey stone and glass pavilion has a public roof terrace and the UK's first fully retractable 360-degree wall to floor windows that sink completely into the lower ground floor level, allowing for a seamless indoor/outdoor experience. Named after the beautiful Romani travelling wagon of the 1800's, the restaurant is inspired by  this notion of 'no boundaries', influenced by the journey of the travelling wagon spanning the globe and collecting produce, spices and inspiration along the way. The menu will bring 'back-to-basics' food to the forefront– showcasing low and slow cooking techniques, with carefully sourced ingredients from across the UK with global influence.
Hugh Seaborn, Chief Executive, Cadogan, said, "Exciting, diverse food and drink across Chelsea is vital to strengthening the very special sense of community that we have here. The Cadogan Arms and Vardo will complement our recent initiatives including the development of Pavilion Road as a home for artisan food, alongside new openings such as Adam Handling Chelsea, Wulf + Lamb, Hans' Bar & Grill and The Sloane Street Deli. As long-term stewards of Chelsea, our focus is on creating vibrancy through a careful balance of top international flagships, best-in-their-field independent artisans and an inspiring mix of places to eat and drink"
Both Lets have been agreed through specialist leisure property advisers Davis Coffer Lyons.
Looking forward, at the Sloane Square end of King's Road, the first Costes Hotel outside Paris will launch in 2020, next to the Royal Court Theatre, with a chic rooftop restaurant. Upcoming opportunities include Durley House, which sees the restoration of two Georgian townhouses opposite the Grade II listed Cadogan Place Gardens and 4 Harriet Street, the creation of a new restaurant in a period Edwardian building overlooking luxury fashion houses on Sloane Street including Gucci and Louis Vuitton.