Chicago Rib Shack Racks Up Fifth Site
October 16, 2014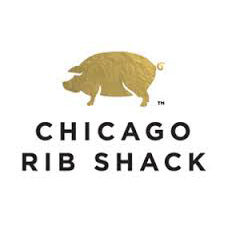 Popular American Diner brand Chicago Rib Shack is to open its fifth site after it took a new lease on the former Ales & Tails on York Street in Twickenham, West London. Davis Coffer Lyons – the leisure specialists – secured the letting on behalf of head lessee Mint Group.
The new site will operate as a full service restaurant and bar which will serve the brands trademark range of authentic America dishes including ribs, burgers, hot dogs and chicken all served with a selection of shakes, ice cream floats, homemade lemonade and iced tea as well as a range of imported craft beers. Chicago Rib Shack currently operates four other restaurants in Westfield Stratford City, Clapham, Southampton and Leeds. The venue will operate as a temporary bar until Christmas and re-open as Chicago Rib Shack in February 2015.
The site is located in a prominent position in the heart of Twickenham and surrounded by a host of shops, restaurants and public houses. It is also a stones-throw from Twickenham Stadium and Twickenham Railway Station.
Christian Arden, Managing Director at Chicago Rib Shack said: "This is a great location for our second full service restaurant been ideally located between the High Street and neighborhood. We are looking to transform the site in what will be a very exciting 12 months for the Twickenham area".
Charlotte Wild a Chartered Surveyor at Davis Coffer Lyons said: "North American cuisine is extremely popular at the moment and it is no surprise that well-known and established operators like Chicago Rib Shack are expanding to capitalise on this demand. This is a great unit in a fabulous location and we have no doubt that Chicago Rib Shack will be a valuable addition to Twickenham's vibrant leisure mix."