David Moore Acquires his First London Pub
March 5, 2019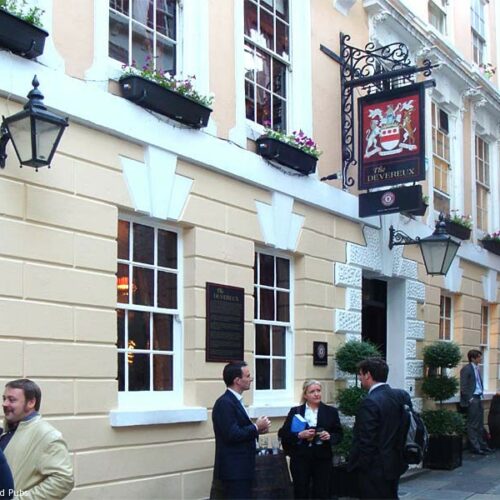 One of the UK's most prominent restaurateurs, David Moore has secured premises for his newest project at The Devereux, a former public house at 20 Devereux Court, just off The Strand.
The Grade II listed building dates back to 1676 as the Grecian Coffee House and was remodelled as a pub in 1843. Moore plans to restore the property to its former glory in collaboration with business partner and publican Tony Bennett, paying homage to its unique character and location, and antiquated charm (it is currently closed to trade).
The duo have taken a new 20-year lease at the property in the Temple area of London, close to the Royal Courts of Justice. The site is approximately 3,000 sq ft over ground, basement and first floors with A3/A4 planning consent. Specialist leisure property advisers Davis Coffer Lyons acted for the landlord.
David Moore has been an eminent figure in the hospitality industry for over 30 years and has been involved with many of the UK's most celebrated restaurants including the legendary Pied à Terre since 1991.
Since meeting 14 years ago, David and Tony have long been searching for the right project. "I have always loved the idea of owning a traditional pub with a proper publican at the wheel", said David Moore about his new venture. "Having been an iconic London pub since the 17th century, Tony and I feel obliged to honour the history and tradition of The Devereux. Above all, we just want to run a 'proper pub' with excellent quality food and drink, but without any pretence about it."
The Devereux takes its name from Elizabethan Robert Devereux, the 2nd Earl of Essex. Devereux, once a favourite of Queen Elizabeth I, fell from favour and was beheaded in 1601 (incidentally, he was the last person to be executed inside the Tower of London – the tower where he is held was named after him). There's a bust of Essex on the facade beneath which is written the inscription, "Devereux Court, 1676".