DCL Instructed by Ping Pong Dim Sum on Two Site Disposals
May 2, 2019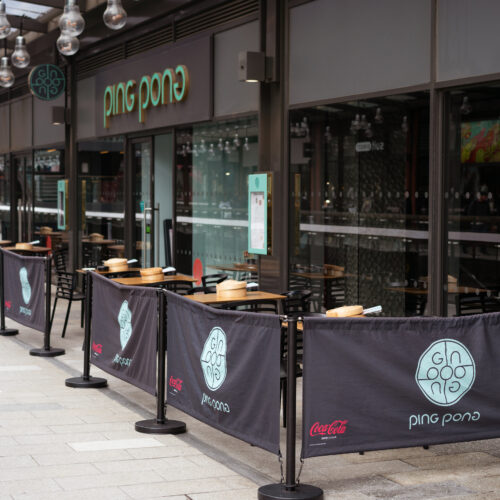 On behalf of Ping Pong, leisure property specialists Davis Coffer Lyons has been instructed to dispose of the leasehold interest of two London sites – at Westfield London and Wembley Designer Outlet Village.
The Westfield unit is 4,900 sq ft and is held on a lease expiring in October 2034. It occupies a prominent position with outside seating on the Southern Terrace close to the exit for Shepherds Bush underground station. Nearby occupiers include Wagamama, Balans, Busaba, Bill's, Leon, Le Pain Quotidian, Waitrose and House of Fraser.
Comprising 5,600 sq ft with outside seating, the Wembley lease allows for restaurant, bar or retail use. The current lease expires in Dec 2033 and has a passing rent of £195,265 per annum. Other leisure operators at the scheme include Prezzo, TGI Friday, Wagamama, Costa, Pret, Nike and Cineworld Multiplex.
Rob Meadows, Executive Director, Davis Coffer Lyons, said, "Ping Pong operates eight dim sum restaurants within its portfolio in the Capital. The Company has taken the decision to exit these two sites as they do not meet their current returns on capital required. Both sites are more suited to significant daytime trading which is not the core of the Ping Pong offering."