DCL Instructed to Sell Iconic Kosher Institution Reubens
July 1, 2019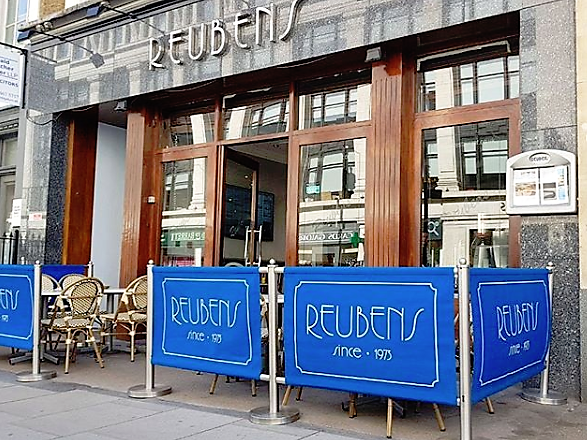 Leisure property advisers Davis Coffer Lyons (DCL) has been instructed to sell Kosher restaurant Reubens on London's West End following its recent closure.
The restaurant – which was the last kosher restaurant operating in the West End – closed its doors last month after 46 years on Baker Street due to a family bereavement.
DCL is marketing the site with a new A3 lease. Rental offers are invited in the region of 125,000 per annum exclusive and premium offers are invited. It is situated at 79 Baker Street within the Portman Estate Conservation Area and close to Baker Street Underground. There are numerous established restaurateurs close by including Chipotle, Ooty, Royal China Club, Everyman Cinema, Zizzi, Canteen, Gourmet Burger Kitchen, Nando's, Bills, EAT, PAUL and Abokado.
Jonathan Moradoff, Senior Director, Agency & Leasing, Davis Coffer Lyons, said, "Reubens had become a culinary institution in the Jewish community over many generations, as well as for tourists enjoying salt beef, Rueben sandwiches along with the many tourist attractions in the area. This is a great opportunity for a new operator to capitalise on the excellent reputation that has already been garnered here."
The restaurant is arranged over ground and basement floors of a four-storey terraced Victorian brick building. The ground floor is furnished to a high standard and includes a large deli counter. In total it comprises 3,376 sq ft including ground floor, basement with additional seating, and vaults.