Fuller's Takes on The Manor in Christchurch
October 26, 2017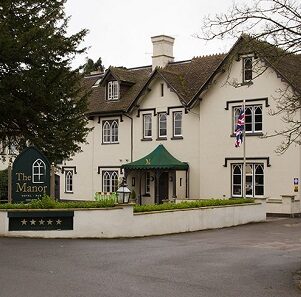 Leisure property advisers Davis Coffer Lyons has completed the freehold sale of The Manor pub in Burton, Christchurch, Dorset to Fuller's for an undisclosed sum. The seller was Manor Inn Properties Ltd.
The Manor is a 120 cover public house, restaurant and 10-bedroom hotel located just outside of the historic
town of Christchurch in Dorset. It also includes ample outside seating and customer parking.
Keith Goodwin, Associate Director, Davis Coffer Lyons, said: "This was a confidential off-market sale for a private vendor. The letting rooms – which are uniquely decorated – also gave this property strong appeal. The vendors bought the pub in 2010, when it was The Manor Arms in Burton, when it underwent a major renovation and refurbishment to turn it into the family-friendly venue it is now."
The purchase of The Manor takes Fuller's estate of pubs, hotels and inns close to 400 and fits in well with their other venues in the surrounding area including The Alice Lisle, Rockford and The White Buck, Burley.