Hawksmoor signs at World Trade Center
January 21, 2016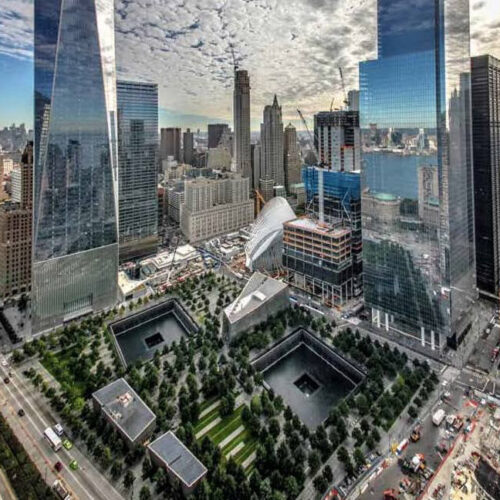 Davis Coffer Lyons' Development Leasing team has advised Westfield on the letting of its signature restaurant space at the new World Trade Center development, to premium steakhouse brand, Hawksmoor.
Hawksmoor will anchor the Richard Rogers-designed Tower 3 with a 14,500sq ft unit – its biggest restaurant to date. The glass unit will also overlook the WTC memorial 'reflection pools' and is set to open by the end of 2017.
Tracey Mills, Head of Development Leasing at DCL, said "We presented Westfield with a shortlist of the very best suited UK operators which we felt would showcase quintessential British dining but with a real edge. Hawksmoor is an undeniably sassy outfit which really embodies the vibe of the London food scene at the moment and we knew they had international scalability. As a steak concept, they also deliver a cuisine that New Yorkers inherently understand and appreciate, but delivered in a very different style to anything currently operating in Manhattan."
Talking to the M&C Report about the deal, Hawksmoor co-founder Will Beckett said: "We've been travelling to New York for over 10 years, finding inspiration on how to run our company and our restaurants, so the idea of being invited to open a restaurant in such an iconic location in the city is genuinely thrilling and humbling.
"It is also the biggest challenge we've ever had, but we hope that if we can bring our passion for sourcing, standards, ethics and hospitality to the restaurant we can become a long-lasting part of New York's amazing restaurant scene."
Co-founder Huw Gott said: "While this is obviously a big deal for us and our company, I hope it's also a small recognition of how exciting the London restaurant industry is. I think the two cities are now on a par in terms of quality, variety and excitement, and I can't wait to start work on trying to create a great restaurant there, although we'll never lose sight of the fact that our London and Manchester restaurants are always our main focus."
Hawksmoor has said it will seek out the best American farms to source its beef and other ingredients. The New York restaurant menu will feature many of the brand's trademark elements, including 'dictionary thick' beef, such as T-bone and bone-in Prime Rib, and signature English dishes such as Potted Beef & Bacon with Yorkshires, Beef Dripping Chips and Clams & Braised Trotters.
The new World Trade Center is a 16-acre mixed-used environment composed of five office tower, the 8-acre Memorial Plaza and over half a million square feet of shopping and dining.