Incipio Group Moves in at former Mahiki site in Kensington
September 3, 2019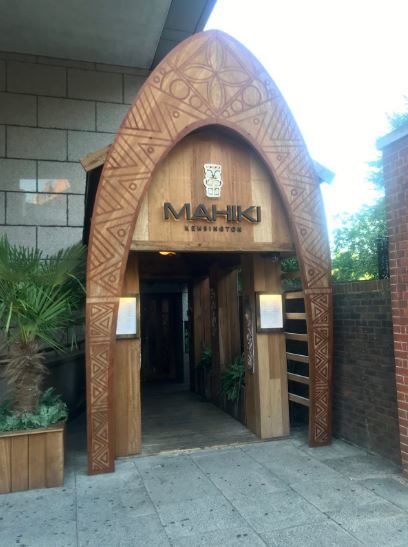 Incipio Group is set to open a brand-new venue at the former Mahiki on Kensington High Street.
Leisure property specialists Davis Coffer Lyons completed the deal on behalf of the outgoing tenant, David Phelps and Piers Adam, who took on the site in 2012 when it was the former Casino at the Royal Garden Hotel in Kensington. Since then they reopened the space as the high-end restaurant bar and nightclub, Bodo's Schloss, and later rebranded as the West London outpost of their infamous Mahiki brand.  Upon signing a new 20 year lease for their flagship site Mahiki in Dover Street, Mayfair they decided to sell the site in Kensington.
The leasehold interest was assigned with the lease expiring July 2037. A premium was paid for the 6,000 sq ft site on the ground floor of the property, which boasts a late licence until 3.30am.
The news follows the recent launch on the 'hidden' rooftop bar in Brixton Village on 1 August 2019. The company launched Lost In Brixton, a 440-capacity bar with a feature a retractable roof in a hidden corner of the market. Lost In Brixton will break from the typical dining format, with food delivered straight from the market to the space using the new Tablesnapper platform, with runners delivering it.  Earlier this year it was reported that Incipio Group received £5m from entertainment and leisure investor Edition Capital to open six sites in the next 18 months.
Jonathan Moradoff, Senior Director, Davis Coffer Lyons, said, "Since 2015, Incipio Group has created highly impressive niche in the market for transforming large, social venues concentrated around food and drink. This is the perfect location to complement their growing portfolio and demographic.
"There has been much chatter in the market about the tough trading conditions in the branded restaurant sector and waning consumer confidence levels. However, our experience is that bars, pubs, and late-night operations which offer an informal atmosphere and strong sense of 'experience', are continuing to thrive. No matter what is happening in the economy and the political landscape, people always need somewhere to go to and have a drink, let off steam and have a good time. As such there is intense demand for wet-led establishments in strong locations across Central London where high premiums are still being paid."
To date Incipio has launched Lost in Brixton, Pergola on the Roof in White City, Pergola Olympia, Pergola Paddington, The Prince in West Brompton Crossing, Feast in Hammersmith and W12 Studios in White City.  In the next 18 months Incipio Group are launching sites in Putney, Wimbledon and Birmingham (their first outside of London)