Lorne Restaurant Confirmed for Victoria Opening
February 16, 2017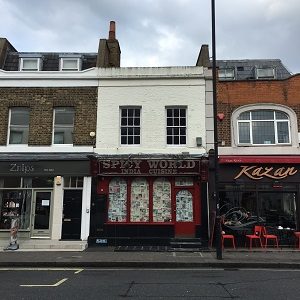 Sommelier Katie Exton and her former colleague from The Square, chef Peter Hall, have completed a deal to open a new restaurant called Lorne in Victoria through Davis Coffer Lyons.
Located on Wilton Road, the site was formerly home to a neighbourhood Indian restaurant, Spicy World, less than five minutes' walk from Victoria station. The landlord redeveloped the site and provided a shell space.  Both Philip Howard and Clive Watson (co¬owner of Blixen) have given financial backing to the restaurant.
The premises comprise ground and basement of 76 Wilton Road, secured on a new 15 year lease at a rent of £72,000 per annum. The restaurant has 45 covers and a mixture of high level counter dining, banquettes and tables and chairs.
Since meeting at The Square in 2009, Katie Exton and Peter Hall hosted a pop-up restaurant at Ozone Coffee Roasters in Shoreditch in 2013-2014.
Rob Meadows, Director, Davis Coffer Lyons, said, "The new large scale developments are putting Victoria on the map, however quality and truly independent start up restaurateurs are recognising the opportunity in what may have been seen as more fringe locations. Regardless this site generated a lot of interest from the market. Katie Exton was previously sommelier for the River Cafe and chef Peter Hall chef was from Brawn and the three Michelin-starred Benu, so it will be very exciting see the fruits of their hard work and to welcome this new venture to the area."
Davis Coffer Lyons represented the landlord, Atay Ltd.