Mosaic Pub & Dining Matures to Ten Strong
November 24, 2016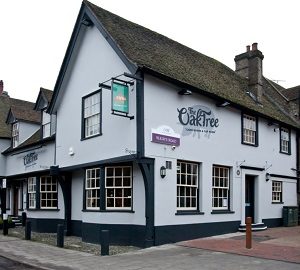 On behalf of Mosaic Pub and Dining, leisure property specialists Davis Coffer Lyons has completed the freehold property acquisition of The Oak Tree pub in Sevenoaks by The Liberty (City) Pub Company Ltd for £1.3 million from South Beach Investments.
The property is a traditional Free of Tie public house previously let to Faucet Inns, but will now be operated by Mosaic, marking the tenth pub in this EIS stable of companies, and the first for Liberty. Mosaic – which is advised by Clive Watson – also trades in Cheltenham, Twickenham, Middlesex, Birmingham, and runs three pubs in London.
Connie Start, Associate Director at Davis Coffer Lyons, said: "The Oak Tree is a real gem and ticks every box for many fledgling pub companies: great position, location, condition, and there are several other corporate operators in the immediate vicinity. Mosaic is a great brand and we are confident the team will make their latest asset a great success."
Peter McDonald, Chief Operating Officer, Mosaic Pub and Dining, said: "We are very excited by our tenth acquisition and  looking forward to turning the Oak Tree into a high quality pub with a strong emphasis on food."