SaladPride Grows Roots in Seven Dials
January 29, 2016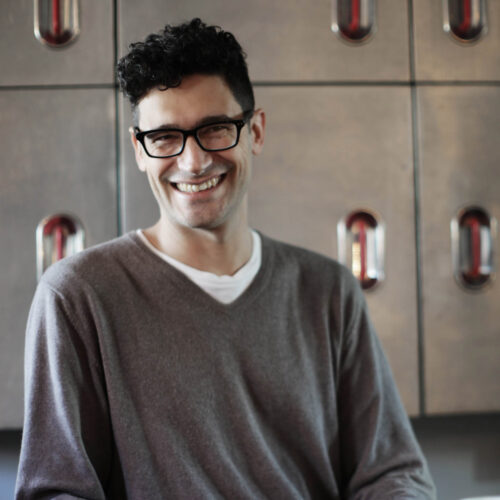 Shaftesbury has today announced that new dining concept SaladPride is launching its first standalone café at 2 Neal's Yard. The 333 sq ft site is due to open in March 2016.
Founded in 2010, SaladPride began life as a daily food blog written by David Bez when he was working as a graphic designer. This blog soon took off via social media and now boasts a global following in excess of 50,000, all wanting daily inspiration for healthy, balanced salad recipes.David's success grew and launched his first book, SaladLove in 2014.
The new café, which has 12 covers, is the next step in the brand's growth and features a comprehensive range of exciting and unique salads, all made from fresh and organic ingredients, in addition to a range of health drinks, cakes and snacks.
The SaladPride café design features reclaimed wood, combined with natural herb pots all complementing the food offer, all created by an in-house team. The café will also stock branded SaladPride products, such as dressings, drinks and selected dips from the menu.
Commenting on the announcement of the SaladPride café, Charles Owen, Portfolio Executive at Shaftesbury, said: "SaladPride is exactly the type of brand we look for at Seven Dials and is part of our strategy to grow original and innovative concepts. Neal's Yard acts as the perfect location to nurture new brands and see them evolve; Homeslice being a prime example of this and we look forward to welcoming David's exciting and healthy food to Seven Dials."
David Bez, Founder of SaladPride, added: "As soon as I saw Neal's Yard, I knew this was the ideal location for SaladPride. Starting with a very big player like Shaftesbury has been an incredible experience and I'm so glad that I'm able to realise my dream of opening my first café in central London. There is a true affinity with Seven Dials. In addition the location is perfectly positioned to capture a fantastic lunchtime market from tourists, offices and local community."
SaladPride joins popular Homeslice pizza restaurant and international bar and restaurant Compagnie des Vins Surnaturels and recent additions to Neal's Yard in 2015 including 26 Grains – the West Ends first grains-based café, and Free Range People bakery.
Davis Coffer Lyons acted for Shaftesbury. SaladPride represented themselves.
More details: http://www.shaftesbury.co.uk/press-releases/140/Seven%20Dials%20-%20Salad%20Pride.pdf