Stella Line Up Unveiled at Broadgate Circle
November 20, 2014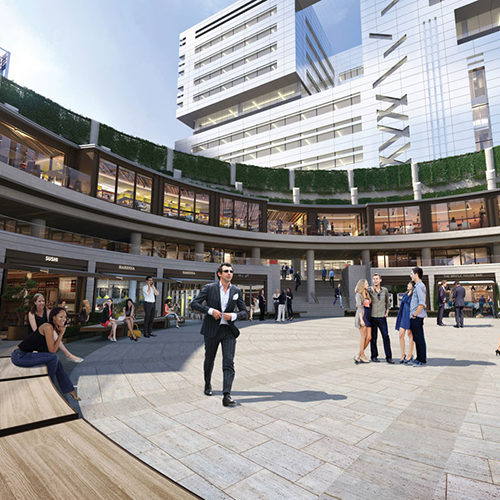 Hakkasan Group's Yauatcha, ETM Group's The Botanist, Aubaine, Shoryu Ramen and Comptoir Libanais will all open their first City restaurants at Broadgate Circle after Davis Coffer Lyons – the leisure specialists – secured the lettings on behalf of British Land and GIC.
Contemporary dim sum teahouse Yauatcha, by the global hospitality company Hakkasan Group, has taken a 7,220 sq ft space for its second UK location following the success of its Michelin starred flagship Soho restaurant. The Botanist, a 8,180 sq ft terrace bar, is the latest restaurant and bar by the award-winning ETM Group. Aubaine French restaurant, boulangerie and pâtisserie has taken 2,870 sq ft. Lebanese canteen and delicatessen Comptoir Libanais has taken 1,880 sq ft. Shoryu Ramen, which specialises in Hakata tonkotsu ramen, will occupy a 2,120 sq ft space.
Davis Coffer Lyons has provided comprehensive advice throughout the £20m redevelopment from pre-planning through to hand-picking the occupiers. The scheme is now 90% pre-let or under offer and there are advanced negotiations with a further two operators, leaving just one unit and one kiosks still to let. The food, drink and leisure scheme re-opens in spring 2015.
Tracey Mills, Development and London Estate Leasing Director at Davis Coffer Lyons said: "Broadgate Circle is an excellent example of our unique approach to leisure developments and how we can truly crystallise value for our clients. From the outset we worked closely with British Land to help them to identify the opportunity to add value through an improved dining offer. We were instrumental during the design and build process, advising on plans and assisting contractor Arup with feasibility. Finally, we hand picked operators that would complement each other ensuring a vibrant and dynamic offer, which would appeal to the scheme's wide range of visitors. We relish the challenge this type of project presents and take great pride in exceeding our clients expectations with the results we achieve."