'The UK's Most Expensive Coffee' Lands in Westminster
January 27, 2020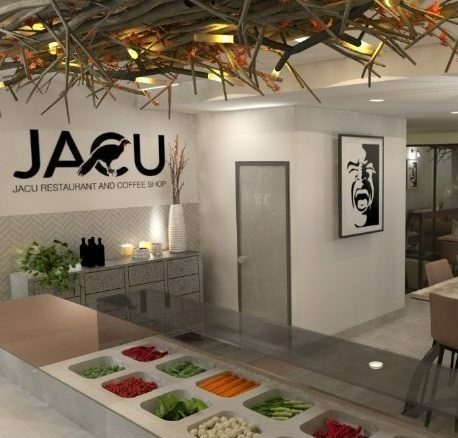 One of the most expensive coffees in the world will be sold for the first time in the UK, at a new restaurant and coffee bar in the heart of London.
The priciest cuppa in Britain is brewed from the excrement of a rare South American bird and will set customers back some £30 per cup. Jacu Restaurant & Coffee opens its doors at its first site this week, at EPF Group's prestigious 75 Page Street in Westminster, SW1. It is the first UK location to serve the exclusive coffee, brewed from selected beans of the rare Brazilian Jacu birds, which roam free among the Brazilian forests and select the best coffee cherries to eat. After digestion of the beans, the hard work starts to find the beans and process them. The result it is one of the most sought – after coffee beans in the world with a truly unique flavour.
In a deal secured by leisure property advisers Davis Coffer Lyons, the restaurant will be the first of its kind in the UK. Dubbed a "Prime Fast Food" it will serve high-end F&B within an unparalleled timeframe; as well as the elite coffee, Jacu will serve Wagyu beef burgers, the finest of fillet steaks and select pizzas—all served within minutes, fresh from order, thanks to its unique kitchen system. It will also serve "standard" high quality produce, including a fully customisable fresh sandwich/baguette menu, as well as standard burgers and pizzas, coffee and drinks, reflecting all-day trade from 7am-11pm. The restaurant encourages dwell time and says it wants to "create a community feel", with luxury seating, USB charging points and free WIFI throughout.
Currently, there are only believed to be two locations in the UK to even stock the Jacu coffee bean for sale- one of which being luxury department store Harrods (sold in whole bean form rather than over the counter or table) for a cool £1,400 per kilo. Jacu Restaurant customers will also be able to buy the Jacu beans to take home at £120 per 100g.
Jacu Restaurant is the brainchild of highly regarded German leisure experts Arif and Diana Graca, who are behind some of the most popular, luxury bars and restaurants in Sao Paulo [including the famous 'Terrazza Rooftop' and 'Sutton Sao Paulo' **]. They have teamed up with general manager Gustavo Dalla Vecchia and are eyeing several further sites, with an ambition to launch five further restaurants within the year, initially in other locations around the capital.
Adam Coffer, Managing Director of EPF Group – the landlord which secured Jacu for its UK debut, said: "We are constantly looking for the most innovative and experiential tenants for our properties and Jacu stood out among all of the interested parties. Retail & Leisure is no longer simply about letting properties at highest rent; it is about customer experience, community enhancement, vibrance and quality—a reason to go out. As soon as we met the team behind Jacu, we knew they had a truly unique concept which delivered exactly what the area is crying out for. The team's enthusiasm and energy are sure to make this an incredibly popular destination."
Arif Graca added: "We want customers to come and enjoy the experience at Jacu and think of us as an extension from home where premium service and environment is guaranteed. Quality is key to London and at the heart of our concept. Our restaurant menu is designed to service both local and wider areas, from those seeking the highest-end produce to every-day high quality lunches. We are excited by the array of personalities in the area, all of whom are ideally suited to Jacu's offer: whether the nearby office workers –[including Burberry's and Channel 4's worldwide HQs]- and the many other public and private offices, local residential communities or commuters from further afield."