Westfield London: Trio of New Restaurants at the Southern Terrace
October 7, 2019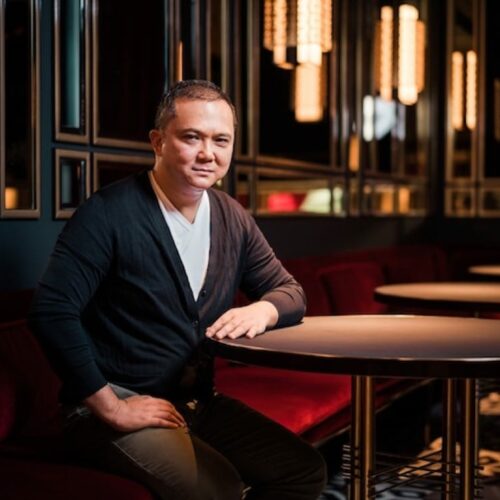 Westfield London is ready to welcome a series of high-profile openings to its Southern Terrace in Shepherds Bush as it upholds its reputation as a foodie destination and defies the norms of shopping centre dining.
Westfield – exclusively advised by leisure property advisers Davis Coffer Lyons – will be soon launching in the UK the award-winning contemporary Indian restaurant, Copper Chimney. Founded in Mumbai in the 1970's, the group is already in 16 locations internationally.
Also coming soon, restaurateur Alan Yau, who has recently revealed to the Evening Standard that he is planning a permanent location for his Turkish pizza Yamabahçe – which has been popping-up in Marylebone – at Westfield London in early 2020.
Finally, Pastaio, the fresh pasta bar by Stevie Parle, has chosen Westfield London for its second London site. Following the original in Soho, the restaurant will open on the Southern Terrace later this autumn, offering new dishes and the group's first soft-serve ice cream. The site will feature a ground-floor restaurant, street-side terrace, and a first-floor balcony, seating 145 in total.
Steve Parle said: "Westfield London feels like a great next step in my mission to bring high-quality fresh pasta with awesome British ingredients to as many people as possible. We have our eye on joining a few of my favourite London neighbourhoods in the future."
Westfield London offers more than 50 eateries, from cafés to restaurants and takeaways and the new extension will see that number grow even further. The Southern Terrace, a pedestrianised street located adjoining Shepherds Bush station, offers 17 establishments that are open until midnight most days.
Kate Taylor, Director of Development and London Estate Leasing at Davis Coffer Lyons is part of the team exclusively advising Westfield on its food and beverage strategy in London. Taylor said, "The arrival of the new eateries on the Southern Terrace showcases some of London's favourite food trends.  We always work hard to ensure that Westfield London – which is now the largest shopping centre in Europe – represents the best of the trends on the London food scene and Westfield has made a series of enhancements and investments and the centre continues to fly the flag for supporting home-grown and international talent in food."
Earlier this summer, the newly refurbished Balcony Food Court welcomed the first phase of openings including four new places to eat – Master Bao. Tacos Corazon and Pizza Pilgrims – joined by returning favourites Comptoir Libanais and Pho, along with the revamped seafood specialist Catch Me, from Pascal Aussignac's Gascon Connection.They were welcomed alongside Snowflake Gelato, Italian dessert specialist Tiramisu and Caffe Concerto.
Westfield has signed further food and beverage tenants to the second phase of openings at the Balcony, to include Sabroso, Morty and Bobs and Bleecker – and more to be announced later this month.